Traditional.
Contemporary.
Custom.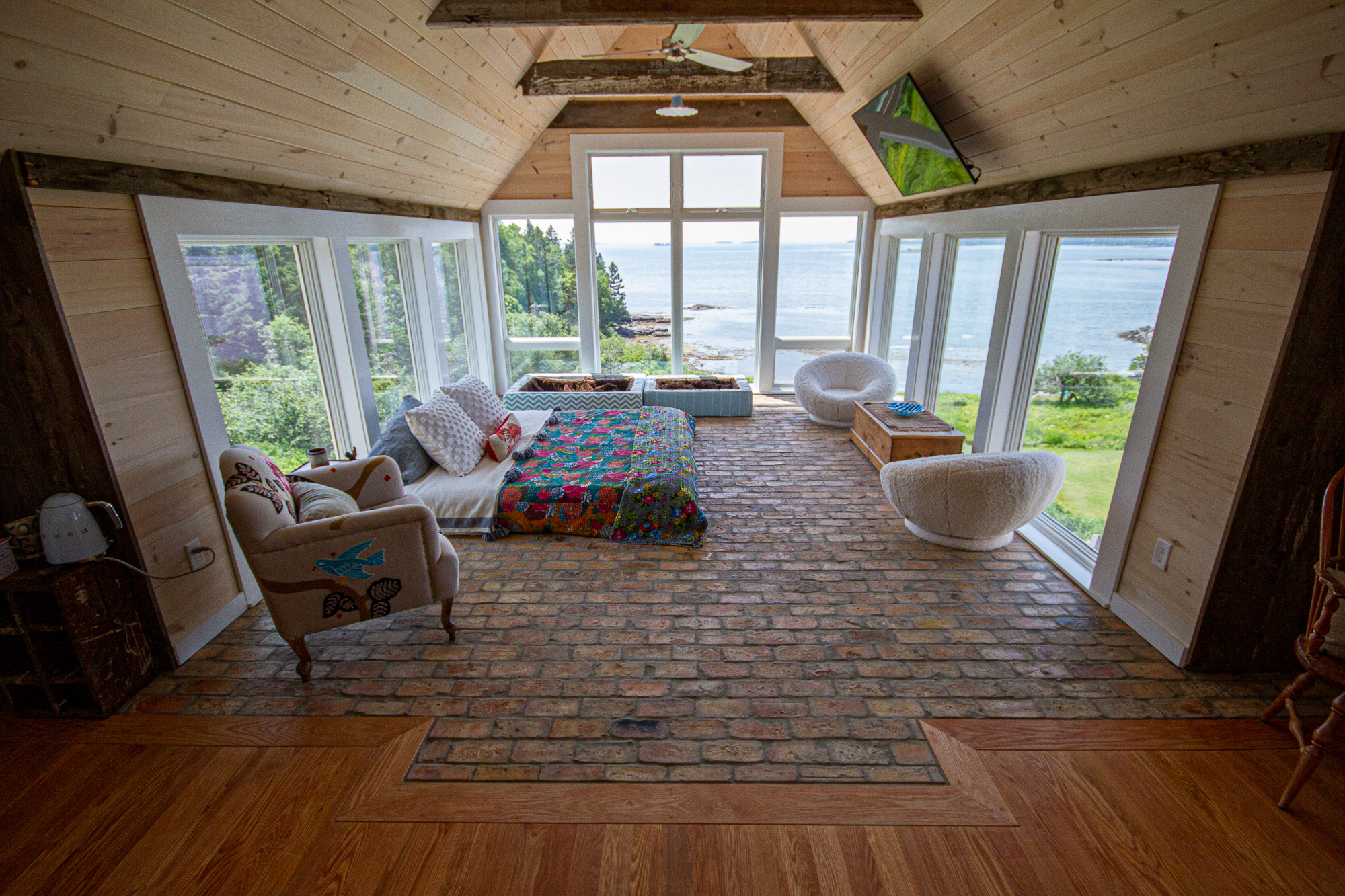 Carpentry & contracting in Washington/
Hancock counties
We pride ourselves in working on all job types: new construction, renovations, general contracting, custom woodworking, exotic materials— we love it.
Off grid cabins, tiny homes, unique settings/building situations. We can do it all.
Experienced & comprehensive workmanship
The journey is as important as the destination.
Whether it's a custom home on the coast or a small outbuilding we build with a great deal of pride and attention to detail.
"I recommend Rhine Point without hesitation. We've worked with other general contractors, and my wife and I can say emphatically that this has been our best experience. By far. "
-Gren B, Addison Maine
Meet Dan
Dan Colby has been building and renovating for over 20 years.
With an eye for detail and an ability to understand his customers in a nuanced way, Dan helps bring your dreams into reality, on time and on budget.
Based in Jonesport, Maine
We serve Washington & Hancock Counties, including the towns of Addison, Beals, Columbia, Columbia Falls, Jonesboro, Jonesport, Machiasport, Roque Bluffs, Machias, Eastport, and Lubec.
Interested in working together?